CMMS Software Training ~
CMMS University
Free Videos and other resources!
Free CMMS software training, support and implementation guidance are critical components of a successful CMMS maintenance program. Includes training on work order management, preventive maintenance scheduling, downtime tracking, inventory management softare set up and purchasing management. With 30 years of maintenance management experience our trainers speak your language.
CMMS Software Training Options
CMMS stands for Computerized Maintenance Management System. CMMS software is used to assist and guide maintenance managers and other maintenance team member for the purpose of efficiently managing preventive maintenance, reporting maintenance and equipment performance, meeting regulatory requirements and  managing spares required for maintenance duties. maximizing equipment reliability is also a key benefit of CMMS software use. Our trainers are qualified with 30 years maintenance management experience (factory maintenance) and software engineering. Training sessions may be question/answer, structured training or a canned training course developed by our team.
CMMS software training classes can be on any of these subjects:
Preventive Maintenance Training

Equipment Failure Tracking

Inventory Management Training

CMMS Dashboard Training

Overall Equipment Effectiveness (OEE) Instruction

Reliability Analysis Training

Print and Auto-Email Scheduler Training

Event Notification for CMMS Triggered Events

Translator Module. Translate this CMMS to Any Language

Anything Else You Need For a Successful CMMS Implementation
See training options and sample videos below...
Video on some of the CMMS software capabilities.
Video on basic work orders.
Get Started with FREE CMMS Software Training Now!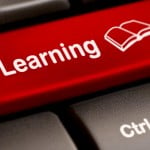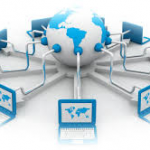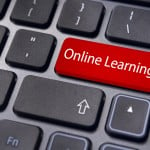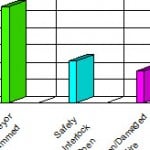 Self-Training
Use this website along with the free download of the featured CMMS software used on this training site. Contact us for more training resources and options. Resources include the complete manual set, links to instructional web sites and videos. You are encouraged to also ask questions by email or comment on our blog posts. All of this is completely free CMMS training!
Onsite Training
We come to your location and train. Structured course with workbook, personal consulting or question answer. This is in depth training on all aspects of CMMS software as listed above. Customize this training to learn only the topics of interest for your organization.
Our trainers have traveled the globe training CMMS students. Recently we trained in Amman, Jordan for the Ministry of Electricity of Iraq. Our training included two interpreters, 20 electrical engineers and an auditor from the United States Department of Energy. We were even honored with a visit from a Jordanian prince.
Offsite Training
You come to our location and train. Structured course with workbook, personal consulting or question answer. You pick the topics our experts can train on any topic related to CMMS. Our state of the art training facility is located on the Southern Oregon Coast. Typical class size is 1-20 students. Be certain to pad your trip with an extra day or two so that you can take in all the sights of this beautiful area.
Online CMMS Software Training
Stay in your office and get trained online. Our conference line accommodates up to 25 students at one time. This is the most economical training method. Our online training is available to all countries in the entire world. We routinely train CMMS users in the Middle East, Europe and Asia. Training hours are designed to fit overseas schedules. In one recent two month training session we successfully trained over 100 engineers in the Middle East using Go-To-Meeting and Skype.
Typically CMMS users acquired 20-30 hours of training time in the bank. The training sessions are 12 hours in most cases and cover any topic needed by the trainees. Below is a list of a typical way that we train for success with CMMS:
Train for Success
CMMS application navigation methods.
Screen objects (buttons, boxes, lists, date selectors, etc.)  and how to use the typical screen or web page
Basic Configuration:

Equipment hierarchy (Processes, Lines, Departments, Buildings, etc.)
Equipment items and naming
Personnel set-up and user access
Tasks and preventive maintenance set-up
Failure causes definitions

Advanced Configuration:

Outbound email set-up
Event notification system
OPC client connections to PLCs and other OPC capable equipment

Program Use:

Work order creation
Options for the work order screen such as templates and duplication, parts lists, etc.
Preventive maintenance management
Purchasing set-up with roles and permissions
Down time management and analysis (includes OEE and reliability analysis)

Reporting:

Crystal Reports
Excel exporting
Web page generation from live data
Report builder (data analysis with chart)
Call to schedule professional CMMS software training today!
Get your CMMS software download now!
---
Contacts
Phone: +1-541-404-0616
Skype ID: 'maintsmart'.
Email: [email protected]
Address: 66164 Homestead Rd., North Bend, OR 97459, U.S.A.
Our facility is located on the Southern Oregon Coast between Coos Bay and the Pacific Ocean. Our summer climate is cool and very comfortable. Winter is rainy at times with many sunny, warm days as well.
There are four daily flights from Eugene, Oregon directly to the North Bend, Oregon airport. Also seasonal flights from San Francisco to North Bend, Oregon. Our office is across the street from the airport. After a day of training be sure to take the time to explore and enjoy our area. There are beaches, rocky coastline, fishing villages, parks and many hiking trails.